It sounds easy. One might think that choosing internal door locks is so easy it doesn't even worth any consideration. Things are far more complicated than that. Before you take such decisions, you must consider all options. It goes without saying that internal locks are not installed for security reasons, but for your privacy. As a matter of fact, you need to have easy access in and out of a room without worrying about your safety, especially in times of emergencies. Another crucial factor to consider is your kids. It's enough dealing with house lockouts, you don't want to deal with lock-ins, too. Children might lock themselves in the bathroom or bedroom out of caprice, when they get angry at you or when they want their own privacy. They might play games or the door might be accidentally locked. The slightest problem might lock them in and during such moments the last thing you will care about is lock repairs and what caused the problem. Your priority will be how to set the kid free from the imprisonment.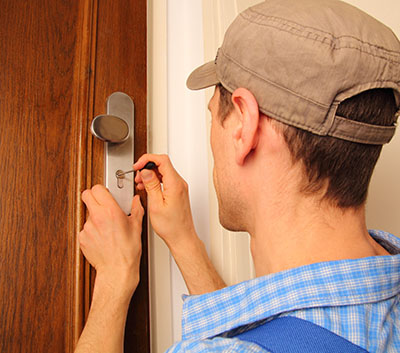 Which internal door locks are best?
Most people choose knob or lever handle locks for internal doors. Door knobs have either a twist thumb or push button. You either push or twist the button to lock and unlock the door. It's easy and takes you seconds to move in and out. Though, if someone gets locked in, there is trouble. With the kids locked-in and you locked out, things are worse. An adult could use a hanger and insert it into the keyhole until the lock is felt on the other side of the door. With a little pressure, the door will unlock. With twist buttons, you will have to use a flat head screwdriver. It must be inserted in the slot and turned gently clockwise till the door opens. These tricks might sound easy but they are actually much more difficult in action. When it comes to kids, it will be impossible for them to break free and that's why the assistance of Locksmith Westlake Village is valuable.
Although lever handle locks are more often used as commercial internal security door locks, they might not be a bad idea for homes, too. Handles are easily used by anyone – from children to people with handicap disabilities. If the keys are not at the lock, you don't have to be concerned whether someone will be locked in. If you want your privacy, think of the simplest: these keys are never removed from the door since they are only used for the specific room. So, they will always be there. In case you have young children at home you will just have to do without keys at all. Without keys, doors don't lock and so there is a lower risk of lockouts.